Boost Educational Opportunities
We provide educational and social support to children at all grade levels.
Bridgepointe has been a partner with several Detroit Public Schools located in southwest Detroit for over 20 years. Programs at Bridgepointe partner schools are designed to provide educational and social support to children at all grade levels. Bridgepointe's Detroit partner schools are: Academy of the Americas (PreK thru 12th grade) and Neinas Dual Language Learning Academy (PreK thru 8th grade).
Field Trips and Enrichment
Bridgepointe provides academic enrichment through field trips and in school classes and workshops. Programs that offer one-of-a-kind opportunities.
Tutoring
Adult volunteers work one-on-one with students needing academic support and mentoring during the school day.
Literacy - Reading Buddies
The reading buddies program evolved from the construction of a school library. The program allows volunteers to work with students one-on-one or in small groups, focusing on literacy fundamentals. Book Clubs. Bridgepointe facilitates book clubs for interested students, providing books and engaging students in discussions about what they read.
Lunch Club
Students spend their lunch hour working on various fun educational activities including Legos, puzzles and board games. Volunteers interact and mentor the students, teaching them problem solving and social skills.
Pre-School Development
This is a new developing program at one of our Detroit partner schools. We believe more opportunities early in life to be in stimulating, language rich environments will increase the likelihood that these Detroit children will succeed. To fully support families and children, we can envision offering parent education, a range of early childhood learning opportunities, before and after school programs, and extra-curricular offerings.
Build Relationships
We create experiences that emphasize connection and foster a deeper understanding of one another.
Holiday Parties
Bridgepointe partners with several metro Detroit businesses, community groups, and suburban schools to provide school-wide holiday parties. The annual events are held in December and include crafts and games, lunch, music, gifts and excitement throughout the schools.
Pen Pals
The pen pal program is the primary link between Neinas and Thornton Creek students. Beginning in second grade, students correspond with a set of pen pals. Beyond writing letters, activities to foster the relationships between the students from the two schools include field days, joint field trips, community service projects, and a Cinco de Mayo celebration.
Career Fair
A career fair capped off the third year of the Academy of the Americas High School at the historic St. Anne's Parish. Bridgepointe and its partners plan to help with skilled trade pathways and offer students opportunities to job shadow. Bridgepointe will continue El Sueño enrichment programs at the high school, expanding to include college prep.
Field Days
Bridgepointe organizes end-of-school-year outdoor celebrations, supported by many community partners and volunteers. Students rotate through a set of activities and have a picnic lunch.
Inspire Leadership and Action
We believe anyone can be a leader for change and when given the opportunity to step up, people do.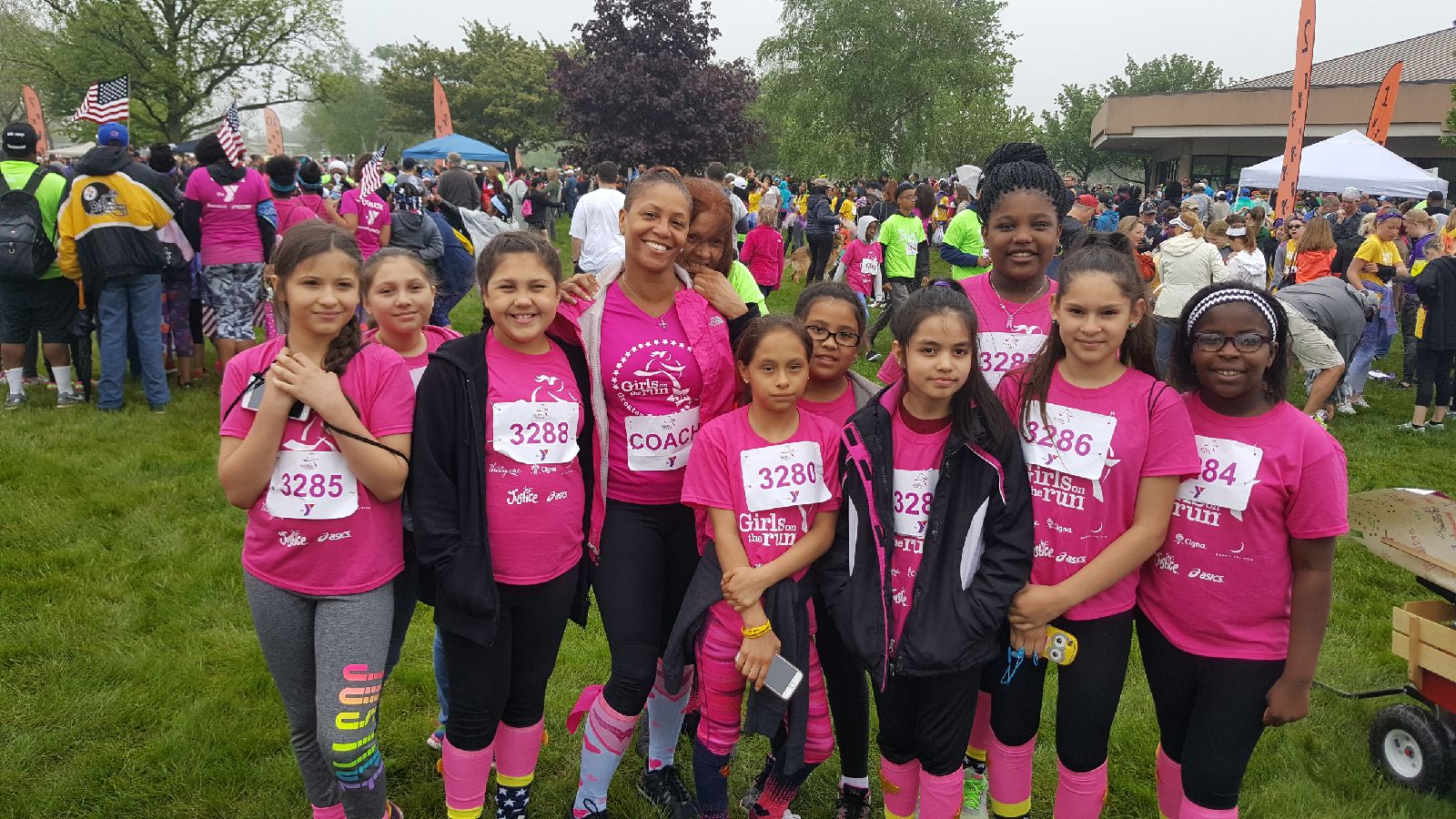 El Sueño Project
El Sueño ("The Dream") is a pioneering academic program implemented by Bridgepointe in 2013. Working with the school staff and various community partners, the program launch included the entire fourth grade at the Academy of the Americas. Today, this same group of 100 students is in the eighth grade. Our goal is to connect and mentor and widen the world of possibilities for them by providing both academic and personal enrichment on a student-by-student basis, supporting them each year of their education through high school.
School-to-School Partnerships
Through shared experiences, Bridgepointe empowers school youth from city and suburbs to make a difference in their own community while facilitating personal growth and encouraging tolerance and respect.
Boy Scout Troop 1315
Bridgepointe is the chartering organization for Boy Scout Troop 1315 (trece quince), started three years ago. Husband and wife scoutmasters Dave and Sue Laabs — who are also Bridgepointe volunteers — have grown the troop from 16 active scouts to 31 and have three Scout parents now assisting with the troop.
Kids Against Hunger
Bridgepointe, working with Northville Public Schools and Kids Against Hunger, an international relief organization, brings together students from one grade attending a Northville school and one grade from Academy of the Americas to work side by side to package a protein-rich rice meal that is distributed both locally and abroad to help overcome food stress.
Make a Difference Day
Bridgepointe, working with Northville Public Schools, supports a day of community service with Neinas and Thornton Creek fifth grade students. Service projects have included Kids Against Hunger, food packing at Gleaners Food Bank, and packing supplies for a local homeless shelter.
After School Activities
Students in grades four through seven have the opportunity to stay after school and participate in a variety of educational and physical fitness activities. Originally piloted by Wayne State University volunteers, students have learned speed stacking, created art projects, and received tutoring assistance along with the physical fitness facet of the program.
Enrich the Community
We help to enrich our partner neighborhoods by helping to make them safer, cleaner and more connected.
La Alacena ("The Cupboard")
La Alacena is a supplemental supply pantry for specific families whose children attend the Academy of the Americas. "The Cupboard" is located within the school, providing a readily accessible source of food and home goods assistance to students and their families who are experiencing food stress. The pantry has set distribution schedules, offering ongoing food assistance.
El Armario ("The Uniform Closet")
El Armario Uniforme at Neinas provides clothing essentials to families identified as needing assistance. The goal, along with providing necessities, is to improve the self-esteem of the students and contribute to a positive learning environment. Families select new uniforms, socks, underwear and some hygiene products for their children.
Neighborhood Parks
We are working with businesses and organizations — partners in the local community — to clean up and help design three parks that will include a community garden and pre-school outdoor learning center. Demolition and repurposing of an existing structure into a picnic pavilion is a major project at one of the parks, while a new soccer field and picnic tables are highlights in another.